SMILE WORKS
At Smile Works, we assure you 100% ethical treatment with the most updated and scientifically proven treatment methods. We constantly upgrade our technology and infrastructure to provide our patients the latest and the best in dental treatment.
Cutting edge, state of the art dental techniques and instruments, scrupulous hygiene standards, soothing ambience makes Smile Works amongst the most preferred clinics in Thane.
COVID SAFETY MEASURES AT SMILE WORKS
Precautionary measures taken at Smile Works:
Class B Autoclave(meets the stringent European Standard EN 13060) for the best sterilization of instruments that are not disposable.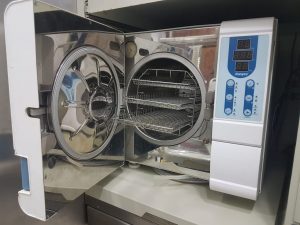 An Extra Oral Suction which sucks @ 3740 litres/minute which will absorb any aerosol or impure air that escapes from the mouth.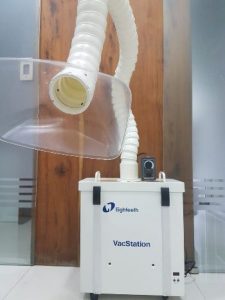 High Vac Intra Oral suction(from Durr Dental which is best in class), which sucks most of the saliva mixed with bacteria and viruses at its source inside the mouth.
Sharp air purifier (with Plasma cluster technology and HEPA 14 filter).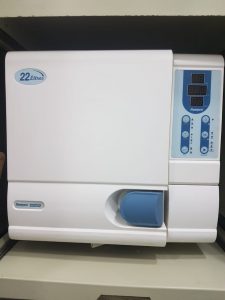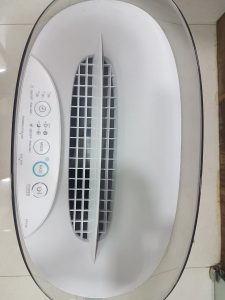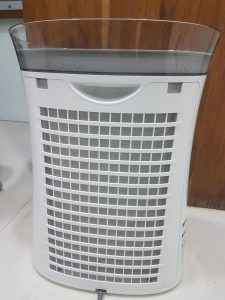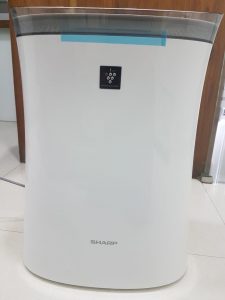 We use single use cartridges(methyl paraben free) for anaesthesia instead of multiple use vials which once opened is used for multiple patients and hence has harmful preservatives like methyl paraben.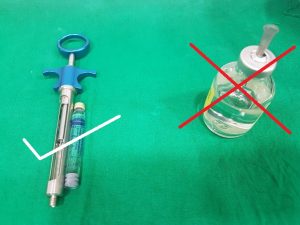 We have incorporated all single use disposables available.
We are also disinfecting all surfaces and suction and waterlines, purifying the air and changing wrapping on all contact surfaces between every 2 patients.
We are taking all other precautions and following guidelines and protocol for your safety. We will also update our protocol and upgrade our clinic based on any new guidelines issued by the authorities.
We expect you to strictly follow all our instructions when in clinic for your safety and for the safety of our other patients and the clinic staff.
CLINIC VISIT INSTRUCTIONS:
1. Please be on time for your appointment. We need time between 2 patients to purify the air, disinfect all surfaces, change wrapping on all contact surfaces, and prepare for the next patient.
2. Please call and inform us if you have:
• Any symptoms of Fever, Cough, Sneezing, Sore throat, Fatigue, Body ache, Vomiting or Difficulty in breathing,
• Had exposure to a confirmed Covid 19 case,
• Visited a healthcare facility in the past 14 days,
• Travelled within or outside India in the past 15 days.
3. Please install the Arogya Setu app.
4. Please try to come alone for your appointment. The accompanying person will have to wait out until the treatment is over.
5. Please carry minimum and most essential items with you for your appointment visit.
6. Please do not enter the clinic directly. Wait for our staff to attend to you and give instructions and directions.
7. Please wear a mask at all times. The mask should be removed only during examination/treatment. Please DO NOT wear masks with valves.
8. We will be checking your temperature and oxygen saturation before you enter. Please co operate.
9. You will be charged Rs. 300 for the disposables, disinfectants and other Covid safety measures we have incorporated (Details given above in 'Covid Safety Measures at Smile Works')
10. Please call us if you have any questions.
The best service I have had in the recent times. My root canal treatment was done with precision and I had very little pain. Thank you Dr. Karuna for your timely help
Highly knowledgeable and experienced doctor. Clinic is well maintained. Staff are wonderful. I wish the clinic all the best
Dr Karuna, has very good hand to deal with dental care and treatment. All my teeth problems are gone. must have done 5 root canals and other treatments. Excellent work, methodical, modern and very involved. Dr Karuna is a reason for Everyone's Smile.
Dr Karuna I wish to thank you for your expert care and professional wisdom during my dental treatment. I really appreciate the way you have maintain all kind of clinical standards. You and your team members really work hard on it. I promptly received messages about my appointment, even after the treatment.